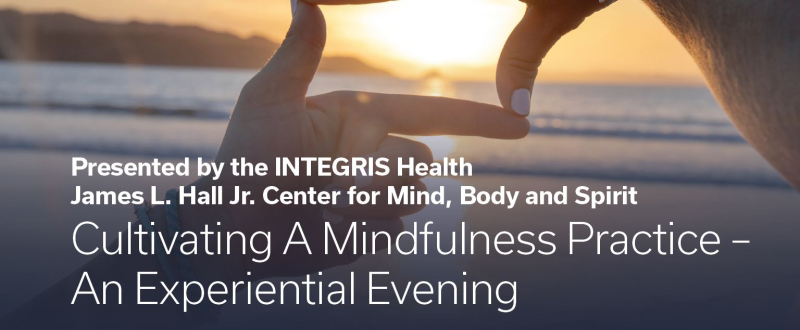 Cultivating A Mindfulness Practice – An Experiential Evening
with Lauree Dash
Free
Mindfulness is a formal meditation practice and cultivated trait that can support our everyday living. It is the practiced ability to recognize and be with whatever is arising in us, so that we can care for it and respond skillfully, instead of reactively. Cultivating a quality of mindfulness is a gift that allows us to be more present and more compassionate to ourselves and others.
Join Lauree Dash, graduate of the Jack Kornfield and Tara Brach Mindfulness Meditation Teacher Certification program through UC Berkeley's Greater Good Science Center, for this informative evening to explore the many facets and benefits of mindfulness. You will also learn how to meditate. If mindfulness is something you're curious about, come and learn a simple practice that will help you release stress, increase your ability to regulate your emotions and rewire your brain for greater well-being.
"Nature loves rhythms … the rhythm of making a regular visit to yourself each day is a real gift to your heart and to your spirit."
Tara Brach
Please reach out to Jacklyn Cox with questions Jaclyn.Cox@integrisok.com or call 405-773-6600.
Apr

5th

,

2023

Wed

from

5:30 - 7:00 pm
Calm Waters
501 N. Walker, Suite 140
Oklahoma City, OK 73102 Get directions
Room: Renewal Conference Room